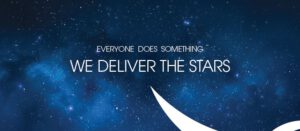 Website >> About
Expect More
Spacecom (TASE: SCC) is a leading global fixed-satellite operator, that offers tailored end-to-end communication solutions to the Media and Broadband industries. Operating the advanced AMOS satellite fleet, Spacecom provides innovative broadcast and broadband services with Pan-European, Pan-African, Middle Eastern and Asian coverage. 
Experience & Service
With vast experience in designing, operating and marketing satellite services, Spacecom's in-house team of experts, together with its wide network of partners, including teleports, consultants, and content providers, allows the company to provide specific or turnkey solutions as well as tailored packages.
From uplink services and playout centers to content management, STBs, decoding, CAS and encryption services, Spacecom experts create the precise communication package to suite their clients' every need, and build mutually beneficial long-term relationships.
Strong and Growing Stronger 
Publicly traded on the Tel Aviv Stock Exchange, Spacecom's controlling shareholder is Eurocom, Israel's largest privately owned communications group. Additional shareholders include: Mer Services Group, General Satellite Services Co. (GSSC), The Phoenix Holdings Ltd and Excellence Investments Ltd.
—–
Website >> AMOS 4
Launched in 2013, AMOS-4 established a new orbital position at 65°E, providing a full range of satellite services for Asia and Africa, including:
Direct-To-Home (DTH) TV

Video distribution to cable head-ends

VSAT communications

Broadband Internet
AMOS-4 provides extensive broadcast and broadband reach into the vast urban and rural areas of these regions, by utilizing its powerful platform of multiple Ku and Ka transponders, which enable a wide range of connectivity options and comprehensive satellite services.
With a new orbital slot, advanced features, additional capacity, expanded coverage areas and cross-region connectivity; AMOS-4 has positioned Spacecom at the forefront of global satellite operators.
—–
Website >> From the CEO
Note from the CEO
Since the launch of our very first satellite, AMOS-1 in 1996, Spacecom has maintained the same set of values, always striving for the stars. 
Over the years, through innovation and commitment to customer service, Spacecom has managed to change the way customers think about satellite communications, and between 2003 and 2013 launched AMOS-2, 3, 4 and 5, extending our reach, capacity, capabilities and service offerings. Today Spacecom is a global satellite services provider operating a fleet of advanced satellites at multiple orbital locations, and serving customers across the globe.
Spacecom's top priority has always been, and remains, to provide high quality satellite communications services. We are acutely aware that our services are enjoyed and relied upon by millions of people and businesses across the world. That is why our experienced professional team is fully dedicated to delivering reliable, cost-effective, flexible solutions that will support our customers today and into the future.